The world became digital and online experiences are here to stay. Tourism has also reinvented itself and now (to the delight of food travellers!) is possible to take interactive online cooking classes with chefs from around the world.
It's a fact that knowing dishes in different countries and later preparing them at home is one of the favourite hobbies of those who love food and travel. But the conversation is different when we have the opportunity to learn a recipe and prepare together with a chef from another country without even leaving our kitchen.
We took the risk of trying this format and the experience couldn't have been better.
The first online cooking class we don't forget
In our first online class, we travelled through the flavours of modern Italy and learned from Chef Michele how to make Gnocchi alla Romana with vegetables.
The experience is offered and organized by Lake Como Experiences. Right at the confirmation of the booking, we received a list of ingredients to buy before class and an invitation to save the day in the agenda with the Zoom link.
We connected to the class at 7 pm from our kitchen and came across the Italian friendliness of Chef Michele. Then we met our classmate, who connected directly from Canada. Each one in his own kitchen, each one in a different country.
The Chef and the dish: Gnocchi alla Romana with vegetables
Chef Michele explained the whole history of the dish Gnocchi alla Romana, typical of the Lazio region. What I found most special about this dish is that it is made with semolina and uses a completely different technique than gnocchi made with potatoes.
In the original version, Gnocchi alla Romana is covered with cheese and gratin, but the chef brought a modern and lighter version, replacing the cheese with vegetables (zucchini, carrots and leeks).
During the chopping of vegetables, chef Michele was teaching general cooking techniques, giving tips on the recipe and telling his personal experience as a cook who loves to travel. From time to time, he asked us to show how our preparation was going.
The final result of the dish was surprising, light, aromatic and with a taste of food travel, that only interaction with people from other cultures can give.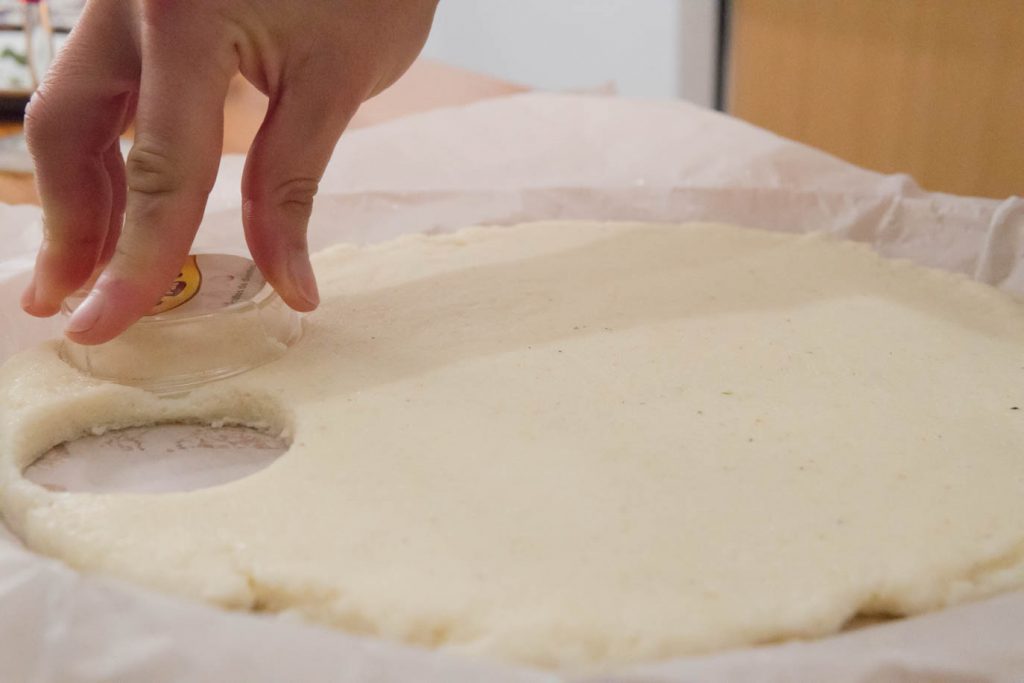 What I liked most about the online class
Of course, a virtual experience is not like a real classroom experience, especially when it comes to food, smells and flavors. But the opportunity to interact live with a chef from another country in the home kitchen was great. Quite a program for couples who want to have a different dining night. 
In fact, giving a voucher for this type of class is a super cool and creative gift for friends and family.
About Lake Como Experiences
If you plan to visit Lake Como in Italy, check out more tours from our partner Lake Como Experiences on their official website and use the coupon (FOODANDROAD) to get a 10% discount.