With the recovery of tourism, more experiences and activities of food tourism have gained prominence. But what activities are these?
In general, they are experiences that use food as a form of expression and connection with the local culture and biodiversity of a destination.
We have selected the main examples of food tourism activities to help you plan and understand how to make a culinary trip.
Examples of Food Tourism Activities
Food Tours (food or beverage tours)
Food tours are guided tours to gastronomic establishments, such as typical restaurants, local markets, street fairs, and specialty stores. Usually, the itineraries are themed and seek to bring an immersion, for example, tours in traditional neighborhoods, tours centered on street food, tours to explore exotic foods, typical drinks, etc.
Taking a food tour is the most delicious way to know a destination. You stroll and learn more about the place, in addition to tasting delicacies and typical dishes in an educational, safe, and relaxed way.
Cooking Classes
A type of activity that has increasingly filled the travel itineraries. If you like to cook, you'll love taking a cooking class on your next trip. Imagine learning different recipes and techniques from a local chef?
There are several models of cooking classes in tourism: group, private, cooking schools with individual counters, at the residents' house, with a visit to the market to buy the ingredients, for amateurs, for professionals, and so on. That is, there is no lack of options. The coolest of the cooking classes is that they are quite entertaining in addition to offering practical learning.
Now, for those who cannot travel, but want to learn how to make typical dishes from around the world, know that it is possible to find online cooking classes, an excellent way to travel without leaving your home!
Tasting Sessions
This activity is already very famous in beverages, for example, wine, beer, and spirits tastings. These are sessions where different samples of drinks or foods are presented and savored.
The interesting thing about including Tasting Sessions in your travel itinerary is that you will have the opportunity to be guided by an expert to understand more about the product's characteristics, the nuances of different production processes, or learn harmonization tips.
We've even done black pepper tasting in southern Cambodia – and it was an amazing experience. Today, we value and understand much more about black pepper, which helped develop our taste and knowledge.
Visits to Local Producers
From planting to producing food and drinks, knowing how food reaches your table is essential in anyone's life. In general, food production is more related to rural areas. Therefore, a good idea is to take advantage of leisure moments to do agritourism. It is possible to visit local producers and enjoy the countryside.
Usually, the producers organize and guide the visit, or it is done through specialized guides and agencies. Examples are visiting productions of honey, cheese, wine, cold meats, fruit plantations, etc.
Travel on Regional Product Routes
Now, if you really want to explore in-depth some authentic food or drink from the region – the best option is to follow product routes at the destination. For example, the route of coffee, wine, cheese, rice fields, etc.
These routes are usually promoted by the tourist offices in conjunction with local establishments – and have great historical and cultural value. You can explore these routes independently or through specialized tours.
Eating at Regional Cuisine Restaurants
Eating in restaurants that express the culture of a destination through their dishes is also food tourism.
What counts here is the proposal of the restaurant. The list can include traditional and classic restaurants to authentic establishments and popular with the residents. The experience may also include modern restaurants with innovative concepts focused on cultural and biodiversity appreciation.
Food and Cultural Festivals
Many cities have a gastronomic event or cultural festival with themed food stalls. Here, cultural festivals that are not necessarily dedicated to gastronomy, but offer a good supply of food and drinks related to the region's food traditions, are also worthwhile.
The tip to include food festivals in your trip is easy: Pay attention to the festive calendars of the city you intend to visit because where there is a party, there is food (and vice versa!).
Visit Fairs and Local Markets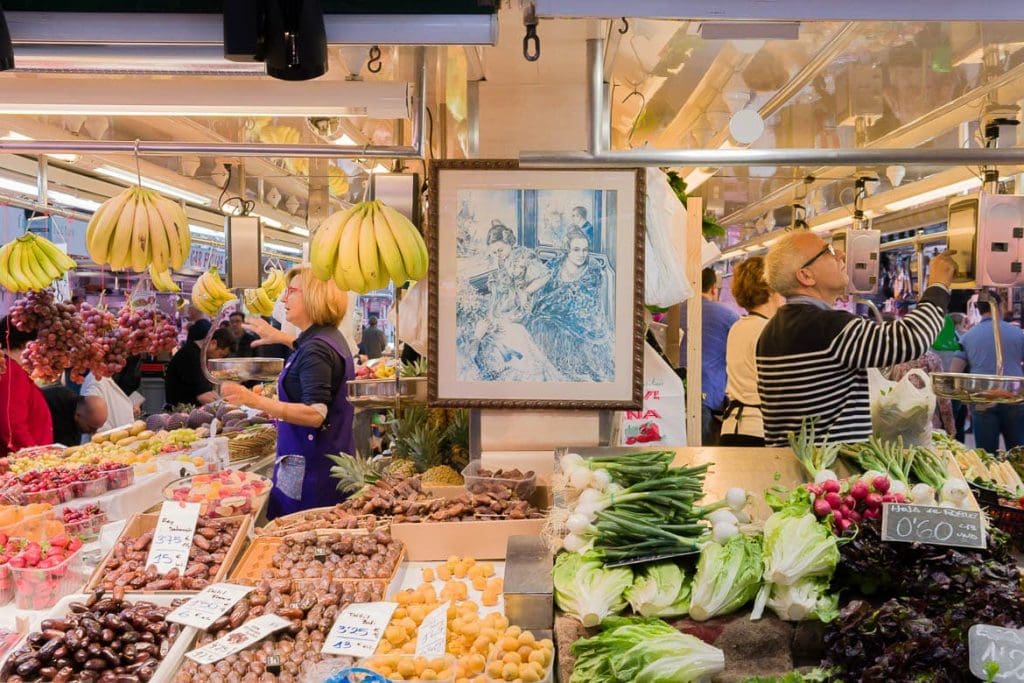 A classic example of a food tourism activity. Visiting markets and fairs are an excellent way to try ingredients and learn about the region's biodiversity while interacting with producers and the local community.
Visits can be made independently or guided. As we have already mentioned, many cooking classes start with visits to the local markets. Food tours may also include it in their program.
Workshops that teach Artisan Production
This activity is a little more immersive, with educational programs – short or long – that teach how to prepare traditional products in an artisanal way. Perfect for those who like to reproduce their learnings at home after their trip.
Food tourism for all tastes
These were just a few examples of food tourism activities and experiences you can do while traveling. In general, to do this type of tourism, you just need to be interested in the place's gastronomy. From there, it is up to you how you want to experience it, whether tasting a typical sweet at the cafe or through a guided tour to the country's wineries. The best thing is to include several of these activities in your itinerary; after all, food tourism is for everyone.
Want to know more? Check out our tips on how to plan a culinary trip.