Few European countries have as many experiences for food lovers as in Portugal. If you stay in big cities, you have the chance to sample recipes from some of the most renowned chefs in the world. If you decide to head inland, you can experience immersion in unique culinary traditions, in addition to having an endless number of vineyards and wineries to discover.
If you want to spend a few days on the coast, you will have the chance to taste a variety of fish and seafood preparations. When in doubt, choose to try them all. Next, discover food and wine experiences in Portugal that will enchant you over for their authenticity (and taste).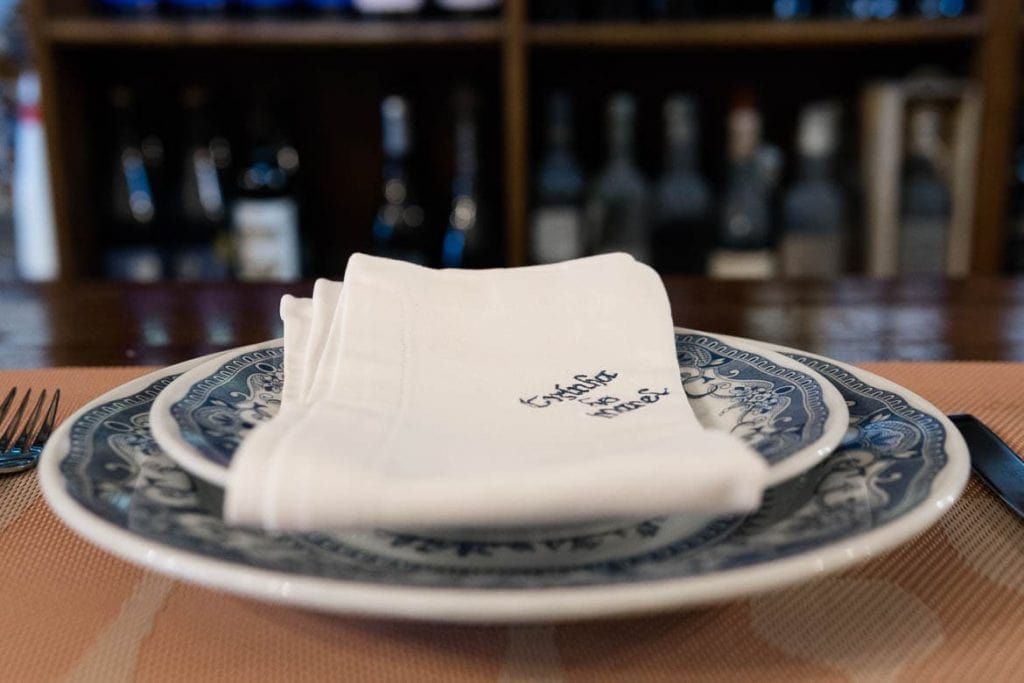 Eating at traditional taverns
To experience the Portuguese gastronomic scene like a local, be sure to visit the 'tascas' or 'tasquinhas'. They are small restaurants that serve typical food, usually in an abundant amount and at a fair price. Although some have already gained a touch of modernity, the vast majority preserve the original decor and the friendly and intimate service.
Expect to find traditional portuguese dishes and quality wine, almost always paying little for it. Don't be put off by appearances: when in doubt, always ask a local resident or hotel staff for the best addresses in town.
Tasting codfish made in a thousand ways
The great classic of Portuguese gastronomy is also one of its most versatile ingredients. Legend has it that in Portugal there are more than a thousand ways to prepare cod. If you want to immerse yourself in the country's cuisine, you cannot fail to try at least some of the versions.
You can try it cooked, on the grill, in slices, shredded, accompanied by potatoes, vegetables, eggs, olives… Some of the most popular recipes are Bacalhau à lagareiro, Bacalhau à Brás, Bacalhau à Gomes de Sá and Bacalhau com natas (Codfish with cream).
Read more: The 10 most popular Portuguese Cod Dishes
Explore amazing wineries and sleep in a barrel
From North to South, Portugal is a full plate for wine lovers. The Alentejo and the Douro Valley are the regions with the largest number of wineries that open their doors to tourists. There, visitors can visit the plantations, wineries, take tours, participate in tastings and even live the experience of sleeping and waking up overlooking the vineyard.
At Quinta da Pacheca, in Lamego, for example, accommodation is taken to another level: guests can stay overnight in rooms that reproduce the shape of a wine barrel.
Check out the Best Wine Hotels in Portugal
Tasting the green wine, unique in the world
The name has nothing to do with the color of the drink: green wine can be rosé, red, white… In fact, it is called that because it is produced in a specific region in the northwest of the country, called Vinhos Verdes (Green Wines), which extends from the banks of the River Minho to the River Douro. The demarcated region (DOC) of green wines is the largest in Portugal and one of the largest in Europe.
So, there is no other way: if you want to taste green wine straight from the source, you need to go to Portugal. The varieties of vinho verde are native to the region and that is why no other place in the world can offer this experience. Go prepared to taste light, fresh and fruity labels. To visit the Green Wine region, you can take a round-trip tour from Porto.
Looking for travel inspirarion? Discover Best Destinations for Wine Travel
Learn how to make pastel de nata, portuguese egg tarts
This is classic: there is not a single tourist who goes to Portugal and passes unscathed by the traditional pastéis de nata. The recipe that has become a symbol of the country is one that cannot be missed. The good news is that, for those who want to go further, there are options for cooking classes that teach how to make this delicacy.
Some pastry shops offer classes on the spot for those who want to get their hands dirty and learn in practice how to prepare the traditional recipe. Unmissable opportunity!
Check out for more gastronomy experiences in Portugal